When it comes to planning a vacation, we all want to visit an untouched place. We all try to search for an undiscovered place which seems like a perfect destination to run away from the hustle and bustle of regular routine. To your amazement, such 10 Offbeat Places in Himachal Pradesh exist in the lap of the Himalayas where tourists are least found.
Moreover, these highly soothing spots in Himachal Pradesh will not only bring you a step closer to nature but will also detoxify and rejuvenate your soul. So without further ado, let's dive into these 10 offbeat destinations in Himachal Pradesh right away:
1. Tirthan Valley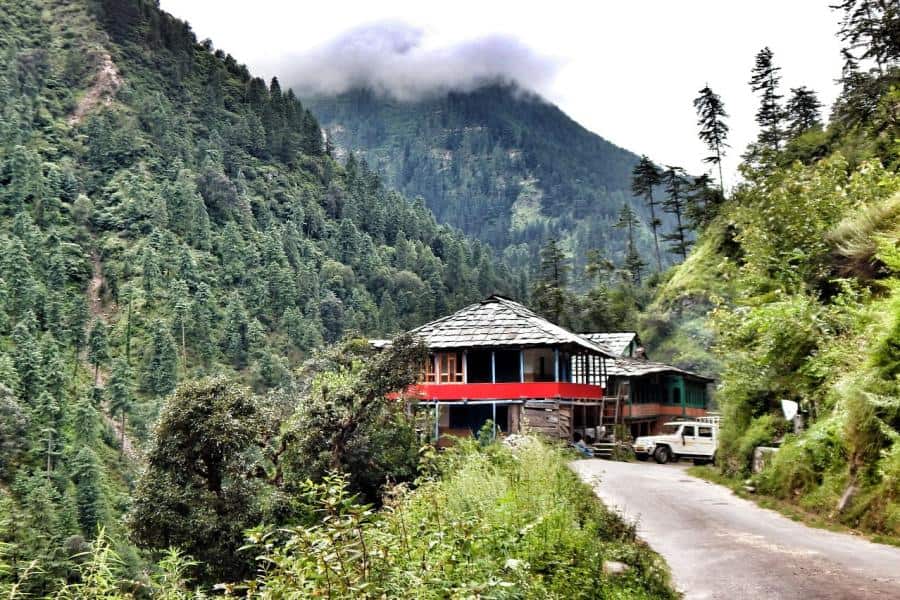 As the name suggests, this secluded valley named Tirthan Valley lies 1600 meters from the Tirthan River. Away from the polluted and noisy city, you may witness the sound of bone-chilling water cascading down brown rocky brooks. The place is ideal for travellers who are more interested in a less trodden path. Thus, it makes it a perfect place for trekking.
Apart from trekking, this place is also known for trout fishing and overnight camping including many adventurous activities. Interestingly, you may get a chance to witness rainbows which are hardly seen now due to pollution in cities.
Adding more excitement, rappelling, river crossing, mountain biking, rock climbing, archery, and kayaking may form a part of your adventurous trip. Overall, a visit to the Tirthan Valley may lead to a promising journey which will create a bond between you and nature.
2. Chitkul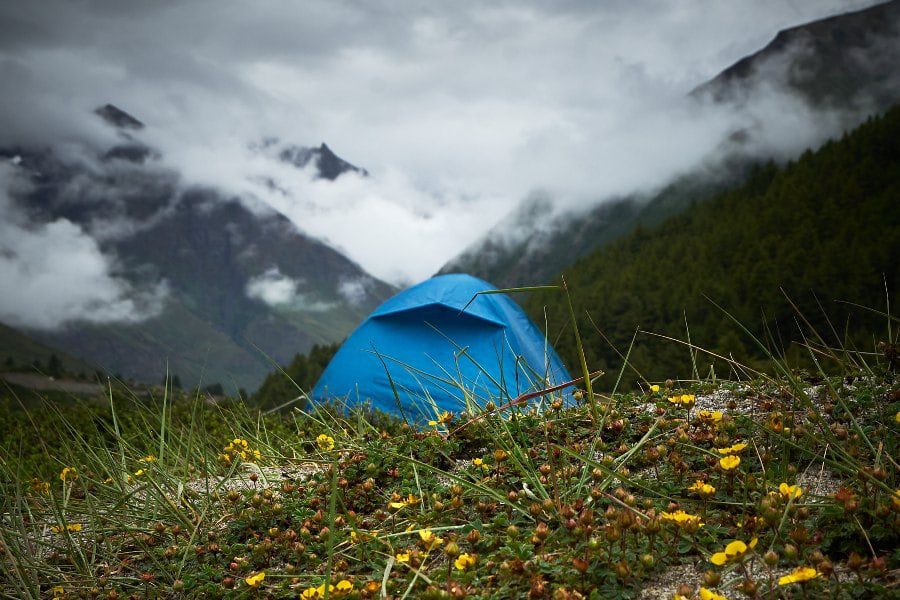 Chitkul, a small settlement lies in the Kinnaur district of Himachal Pradesh. Settled at a height of 3450 meters, it is the last inhabited village situated near Indo-Tibet border. Interestingly, it is the last location in India that can be travelled without a permit.
This place is best known for the snow-capped peaks, variety of apple orchards and mustard fields has harsh, unpredictable cold weather. People usually stay at Sangla and leave for a day's trip to Chitkul where river Baspa will be your constant companion.
Besides the scenic beauty, this place is believed to be a homage to the Goddess Chitkul. The deity, who is believed to reside in a 500 years old temple, is a must-visit by the Parikrama pilgrims.
3. Thanedar
When in search of an enchanting treat to your eyes one must visit Thanedar, a place popular for its apple and cherry orchards. The place becomes alive due to myriad trees in the orchards and gives you an opportunity of staying close to nature. The nearby place, Hattu Peak may provide you a mesmerizing, breath-taking view of snow-capped ranges.
Other nearby worth visiting places includes the very famous 'Nag Devta' temple and 'St. Mary's Church', which is one of the oldest churches in India.
4. Barot
Barot, a beautiful place in Himachal Pradesh invites you for a wide range of outdoor adventurous activities. Lying near the river Uhl, this valley has evergreen forest which is home to various species of trees and animals. The river Uhl is home to the life of inhabitants, foliage and wildlife and also serves for the fishes.
Popular for hiking and trekking, this place adds positivity in the environment with the temple of local rain deity, Dev Pashakot.
5. Kalpa
Lying in the Kinnaur district of Himachal Pradesh, Kalpa is one of the biggest villages. With the vast historical background of ancient temples, it is mostly known for Buddhist monasteries, sacred Shivling on the Kailash Mountain and sculpture of Goddess Chandrika Devi in gold.
Along with this, beautiful green pine, nut forests and bright apple orchards add colour to the palette of nature. A must visit the place, indeed.
6. Gushaini
Located near Tirthan River, it is nicknamed as Trout Country as it has trout in abundance, making it a perfect place for trout fishing. This place offers a perfect escape for those who prefer camping in portable dome tents on the banks of the river, enjoying the music of flowing water and meeting your inner self.
Besides this, a walk in the Great Himalayan National Park will be a treat to your eyes where you can find a great variety of flora and fauna.
7. Kheerganga
To reach this one of the most alluring offbeat places, you will need to take a four hours long trek from Barsaini. Apart from the scenic beauty, what attracts most is its hot spring. This spectacular spring is believed to contain some healing properties.
On a religious note, it is believed that Lord Shiva had meditated in this area for thousands of years.
8. Rakcham
Surrounded by silvery mountains and magnificent vegetation, the Rakcham valley is another in the list of unexplored places. At an altitude of 2900 meters, this valley lies between Sangla and Chitkul. This picturesque valley is a combination of Hindu and Buddhist ideologies with an abundance of green carpets of vegetation. The fauna here includes blue sheep, Himalayan black bear, musk deer, and brown trout.
9. Shoja
Another exquisite offbeat place is Shoja, lying in the Seraj valley. Shoja is well known for the Serolsar Lake and soothing yet energetic sunset. It is one of the best places to walk around or wander in the meadows. A short walk may take you to the waterfall here, where you can enjoy bathing in chilled water or just soak under the sun.
No doubt, Shoja is a stunning place to open your arms, breathe in the fresh air and feel the tranquillity of the surroundings.
10. Narkanda:
The last place on our list is a place connecting Shimla to Rampur. The natural slopes of impeccable Shivalik ranges are popular for skiing and ideal place to spend some quality time to refresh your body and soul. The unblemished picture and comfortable weather of Narkanda make this place a viable and desirable tourist destination.
Undoubtedly, these 10 Offbeat Places in Himachal Pradesh are worth visiting to heal your soul, relax and make your trip memorable in fresh air and surroundings. Plan a visit now!
Banner Photo by Mohit Khatri on Unsplash